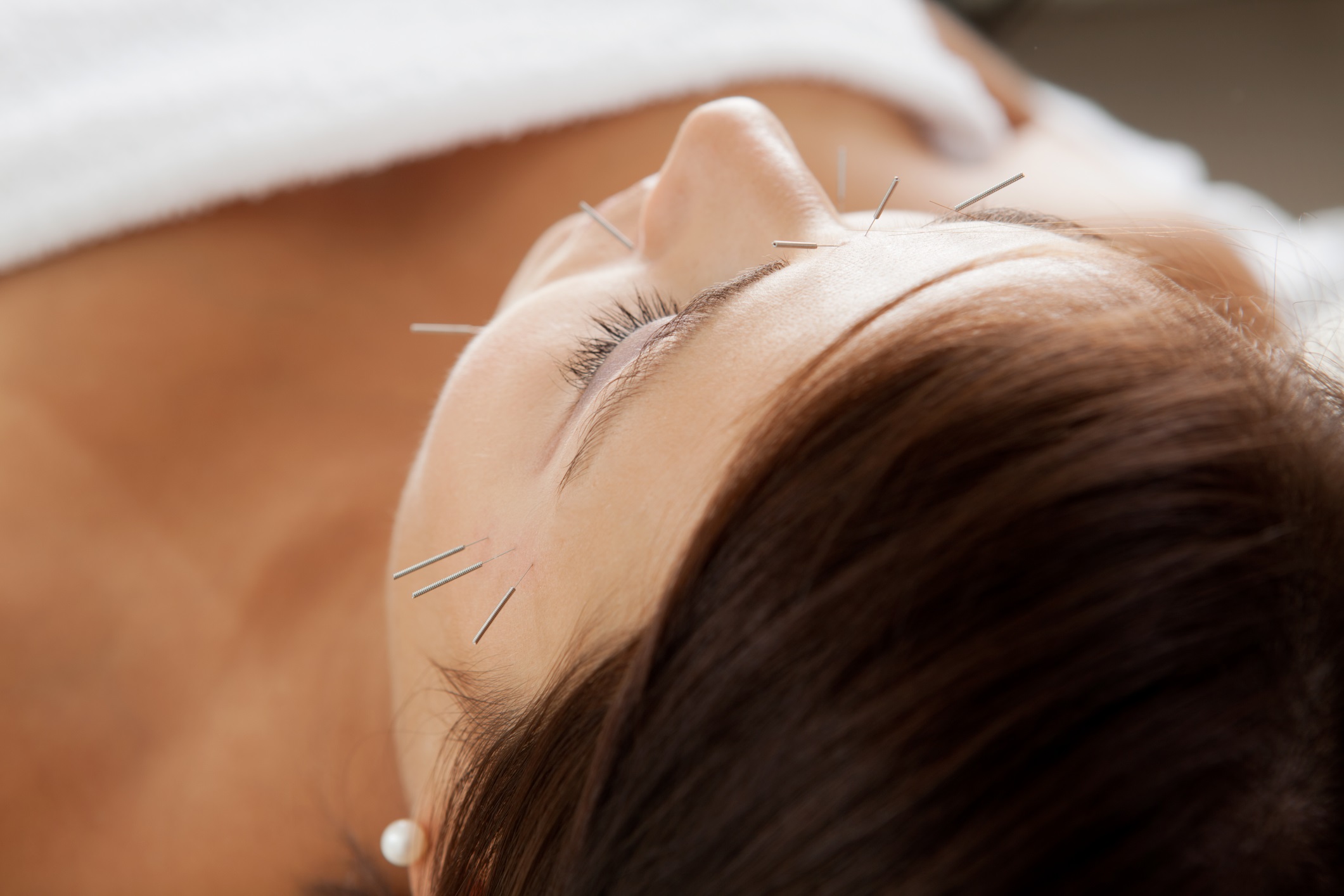 Facial Acupuncture
Facial acupuncture – otherwise known as cosmetic acupuncture or the 'natural facelift' – is an acupuncture specialism that utilises particular needling methods and techniques. These techniques aim to enhance the overall appearance and condition of skin and muscles of the face and neck.
During a Facial Acupuncture session the muscle groups around the eyes, nose, mouth, jaw and neck are stimulated by the insertion of short, fine needles. The needles activate energy in the meridians (energy channels) passing over those areas thus sending messages to the brain to 'wake up' the muscles which effectively get lazier as we get older.
Meanwhile, even finer, smaller intradermal needles are inserted into lines, furrows and wrinkles in the facial skin. In this way Facial (Cosmetic) Acupuncture encourages a supply of fresh oxygenated blood to the skin surface as part of the body's natural healing response. This in turn promotes the production of collagen that gives skin its strength and elasticity. Facial Acupuncture can successfully be employed on areas of skin damage, such as scars.
Since Acupuncture is a holistic treatment focused on restoring balance to the body as a whole, in addition to the facial treatment a selection of acupuncture points on the body are simultaneously used. This helps restore and re-balance the organ energies that underpin general health and well-being.
After removal of the needles (which remain in situ for approx 30 mins), Julia Oji uses facial Manual Lymph Drainage techniques to optimise lymphatic circulation in the face and neck region. This revitalises the skin by encouraging the removal of toxins and excess fluids which contribute to puffiness. It is also a relaxing and enjoyable way to complete the treatment session
View All Therapies
|
Request Appointment