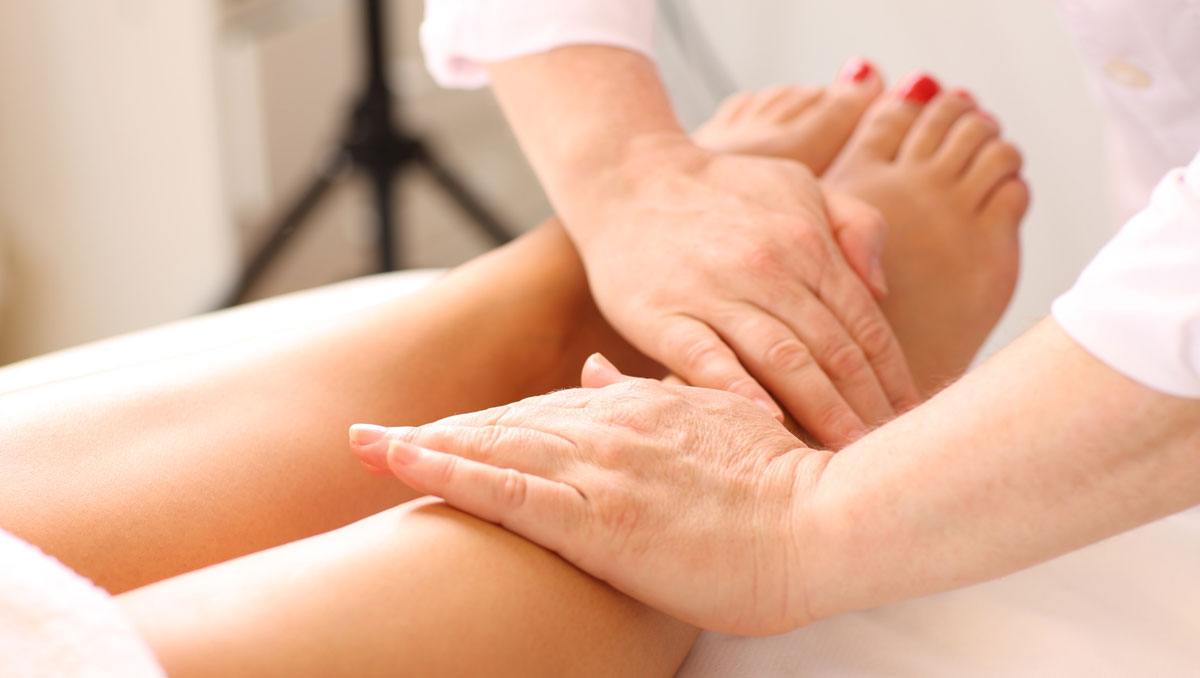 Manual Lymphatic Drainage
For West London Manual Lymphatic Drainage please call the Brackenbury Clinic on 020 8741 9264, or send an enquiry. Send Enquiry
Manual lymphatic drainage (MLD) is a profoundly relaxing massage technique that stimulates the body's lymph circulatory system. Using a variety of gentle, repetitive movements over the skin it encourages the flow of lymphatic fluid along lymphatic vessels and through the filtration system of the lymph nodes.
The main task of the lymphatic system is to eliminate waste products, toxins and excess fluid from the body. It may slow down or become blocked in places as we have to deal with increasing levels of stress and pollution. Additionally, some of us may have weakened lymphatic systems due to hereditary reasons or as a result of injury or illness.
MLD helps the lymphatic system to dispose of waste materials more effectively and quickly, thereby strengthening the immune system, relieving toxic congestion and protecting the body against disease.
Until relatively recently the lymph circulatory system was little studied or understood compared with the body's other systems. In the 1930s Dr Emil and Astrid Vodder developed their method of MLD in Europe. Specialist clinics for lymphology were founded in their name during the '60s and '70s and today the 'Vodder method' is considered the gold standard of MLD practice.
MLD can be used for general relaxation, for cosmetic purposes and to help people with a variety of conditions, including:
• Oedema / fluid retention (puffy ankles, legs, arms, eyes) • Post-operative or post-traumatic oedema (including post-cosmetic surgery) • Lymphoedema  • Lipoedema  • M.E. / chronic fatigue • Constipation and other digestive disorders • Hormonal imbalance (teenage years, PMS) • Problems during / after pregnancy (swollen ankles, mastitis) • Migraine • Sinusitis / recurrent infections of the respiratory tract • Arthritis and rheumatism • Stress, tension, anxiety • Cellulite
For appointment costs, please visit the individual practitioners' pages.
View All Therapies
|
Request Appointment