3rd Jan 2016 | Article
What Do We Know About Fear?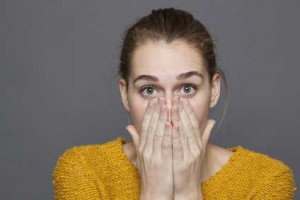 Fear is an intrinsic part of the human condition. But in today's world it has become the modus vivendi of so many people's lives. It comes in many forms:
Fear of loss/abandonment/separation
Fear of judgement/disapproval/criticism/punishment
Fear of failure/humiliation/not measuring up/impotence
Fear of success/potency or castration/attack
Fear of intimacy/closeness/vulnerability/hurt
Fear of change/death/annihilation/ordeal
Fear of the future/bag lady fears/fear of the unknown/fear of feelings
Fear of fear itself….
The list goes on.
Most pernicious of all is unconscious fear – as it rules from below, keeping a part of the psyche in paralysis and the true self hidden, not only from the world but from the person themselves. And when entrenched it can be terribly isolating, disempowering and debilitating.
Many fears are memories, originating in childhood – what did happen translates into a fear of what will happen. Old, unprocessed experiences build into an expectation, a sense of inevitability, to the extent that sometimes the psyche sets up a kind of recreation of the original – in order to understand it.
Sometimes fear is kept at bay through manic activity, running, hiding, distractions, avoidance, trying to stay in control, fighting. Some fears are buried in the body and emerge as tensions, twinges and symptoms. Some fears turn into obsessive, ruminating thoughts.
There may also be a layering of feelings, with anger masking fear or fear masking desire, grief or tenderness, for example. Generally there is excitement tucked somewhere inside fear, and sometimes an invitation, a challenge, a task. While the collective may keep some fears in place, there may also be a collective aspect to some fears, for example, fears about the planet can evolve into an empowered response to take positive action.
But fears ask to be understood. The key thing is to become conscious of the fears, to share them, to speak about them and explore them in a safe place (as in therapy) to get the measure of them. Some will then naturally release, some will transform, some will open up unforeseen areas of the self and life. It takes courage, but fear transformed becomes wholehearted engagement in life.
ROSANNE HOOPER BA(Hons) UKCP reg Dip AIP. Rosanne is an experienced integrative and humanistic psychotherapist, working with clients on a long and short term basis. She has been practising for over 15 years.
Newsletter
Subscribe to our newsletter to receive special offers, therapy news, health tips and more…
Read More