3rd Jan 2016 | Article
Patterns In The Psyche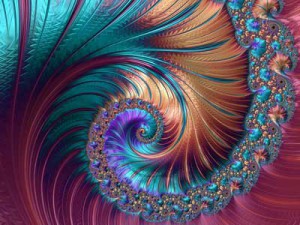 Our emotional lives are made up of patterns – habitual ways of relating to the world, learnt through life experience. So, we tend to expect the present and the future to be the same as the past.
All this can be very unconscious – "that's just the way life is", "it's bound to happen", "people always….me" becomes the silent litany. It can also be very subtle, with layer upon layer of hidden assumptions about self, other and life.
At first the patterns tend to be enacted – so that, for example, a marriage or a boss starts replicating the earliest relationship with a parent or a new baby starts to feel like a sibling or a younger self. And, because it is familiar it feels attractive and so repeats. In the same way an addictive pattern may set up – a pull towards drink, drugs, compulsive sex and so on – in an attempt to keep the feelings down.
Paradoxically, however, it is the very problems, discomfort and pain it generates that can begin the awakening process. This is where crisis becomes opportunity. When a dawning recognition of "groundhog day" emerges, and the old forms of self-medication no longer really work, it is a positive sign and a good time to begin a conscious journey of self discovery, for example, in therapy.
Awareness is key. Once the pattern is seen, it is no longer unconsciously pulling the strings. Then more life-enhancing patterns can start to form – and the deeper designs of personal potential and true destiny emerge.
ROSANNE HOOPER, BA(Hons), UKCP reg., Dip AIP. Rosanne is an experienced integrative and humanistic psychotherapist who works with clients on a long or short term basis. She has been in practice for over fifteen years.
Newsletter
Subscribe to our newsletter to receive special offers, therapy news, health tips and more…