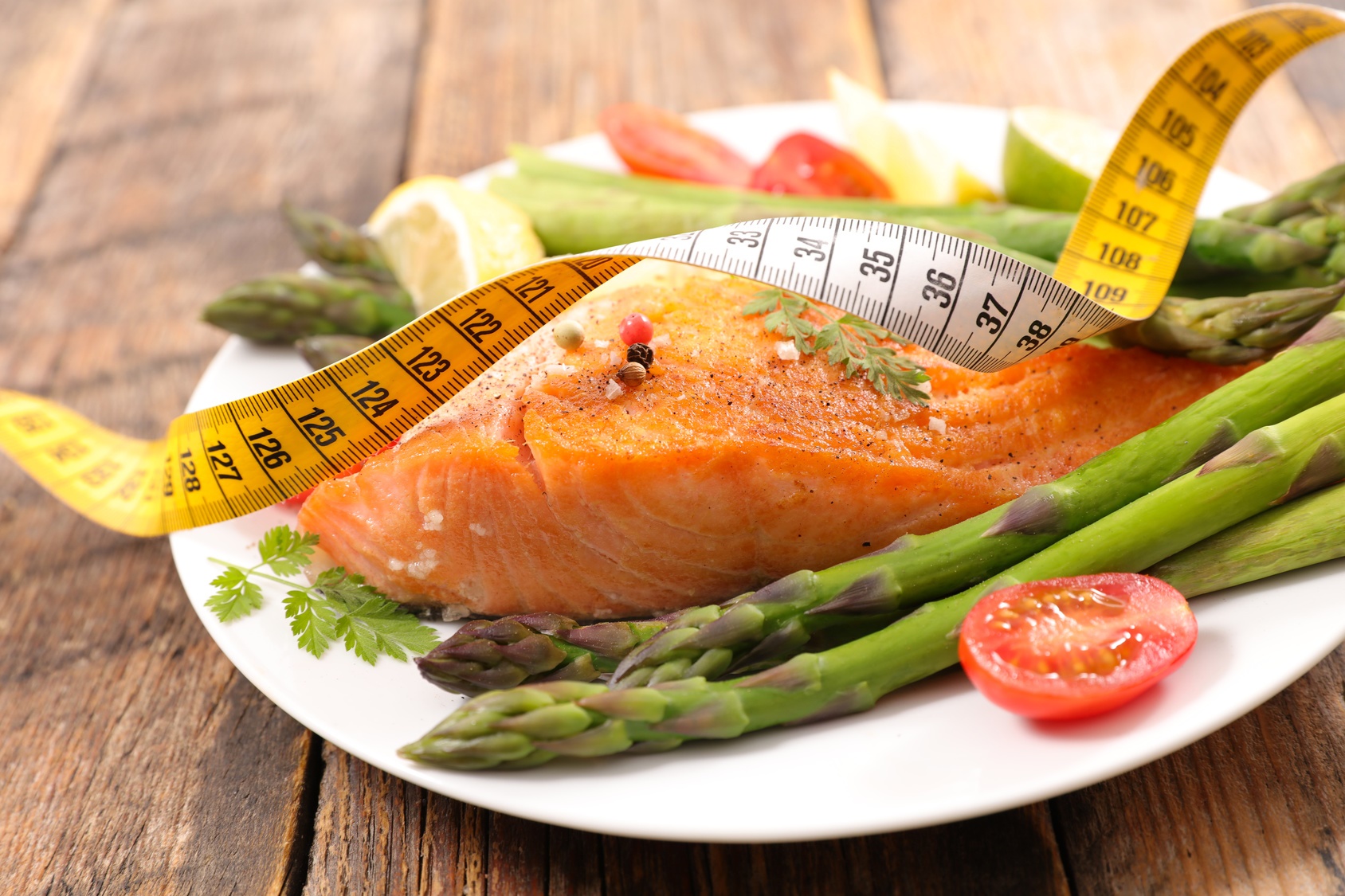 Metabolic Balance
What is Metabolic Balance ®?
Metabolic Balance ® is a highly effective 12-week weight-loss programme.
This diet & lifestyle plan is for clients wanting fast results and long term success.  It is ideal for individuals who have been repeatedly struggling to shift the pounds, but frustratingly find the 'diets' fail to keep the weight off.
Metabolic Balance ® is so effective because it is specifically designed to re-set your metabolism through the adjustment & rebalancing of all bodily hormones (i.e. blood sugar regulating hormones, appetite hormones, stress hormones and metabolism regulating hormones).
It is not about drastically reducing calorie intake, and unlike many 'fad' diets, Metabolic Balance ® does not include any meal replacements or 'light' or 'diet' food items.  It is a fully-structured eating & exercise plan that teaches portion control and puts a stop to 'cravings' for sugar or junk food.  It alters your taste buds, so that you begin to appreciate and feel satisfied by eating natural 'clean' foods.
Metabolic Balance ® is the result of over 25 years of research and development by a team of doctors, nutritionists and IT programming specialists. It is based upon a sound scientific foundation, and has been followed by over 400,000 individuals in Europe and America with great success.
About Metabolic Balance® sessions:
At our initial consultation, I gather important personal health information and we will discuss your health goals and weight target. Between consultation 1 and 2, you will need to visit a London-based laboratory for a full-panel blood test (this is a simple blood draw which provides 35 laboratory values).   This test looks at a range of markers such as thyroid hormone levels, liver and kidney enzymes, vitamin D and iron levels, etc., and establishes your unique biochemistry.
Based upon these parameters, and all the information garnered from our initial consultation, Metabolic Balance ® (based in Germany) will create an individualized, precise, nutritionally balanced four-phase dietary programme for you.   During our second consultation (approximately 2 weeks later depending upon when the blood draw is taken), I will walk you through your personalized programme, so that you are fully prepared and ready to get started on your dietary & lifestyle plan.  We will then have four follow-up consultations (staggered over a 10 week period), where I provide you with support and guidance to help you navigate four phases of the programme.
Phase 1 involves a two-day 'cleanse', phase 2 a strict 14-day adherence to a list of 'beneficial' foods, phase 3 includes the introduction of a wider variety of foods, and phase 4 is the lifelong healthy eating phase which encompasses all the foods discovered to be health enhancing for that particular individual.
The most significant factor in the Metabolic Balance ® programme is that, through the process of learning to eat healthily and through rebalancing hormones (& consequently neurotransmitter levels), metabolism remains optimal and weight loss remains permanent (whereas with other calorie restriction diets, the weight creeps back on once a normal levels of calories is consumed, because cellular metabolism has been disrupted).
It should be pointed out that Metabolic Balance ® is not only effective for sustained weight loss and weight maintenance.  With the consumption of nutrient-dense whole foods, cellular metabolism is up-regulated, leading to a boost in energy levels.   The adjustment in calorie intake, the alterations in the way in which the body burns different types of fuel, and the lowering of insulin hormone levels all have a positive knock-off effect of dampening inflammation within the body and modulating the hormonal cascades.  Consequently, significant improvements have been seen in clients with elevated cholesterol levels, high blood pressure, metabolic and blood sugar irregularities (i.e. metabolic syndrome or Type II Diabetes), digestive complaints and inflammatory-based conditions such as eczema, psoriasis, arthritis and depression.
The 12-week Metabolic Balance ® programme is priced at £850.00, and includes 2 x 1hr consultations, 4 x 30 minute telephone or Skype consultations, one blood test and an individualized personal nutrition plan.
Please feel free to ring the clinic on 020 8741 9264 to request a no-obligation chat about Metabolic Balance ®.
View All Therapies
|
Request Appointment