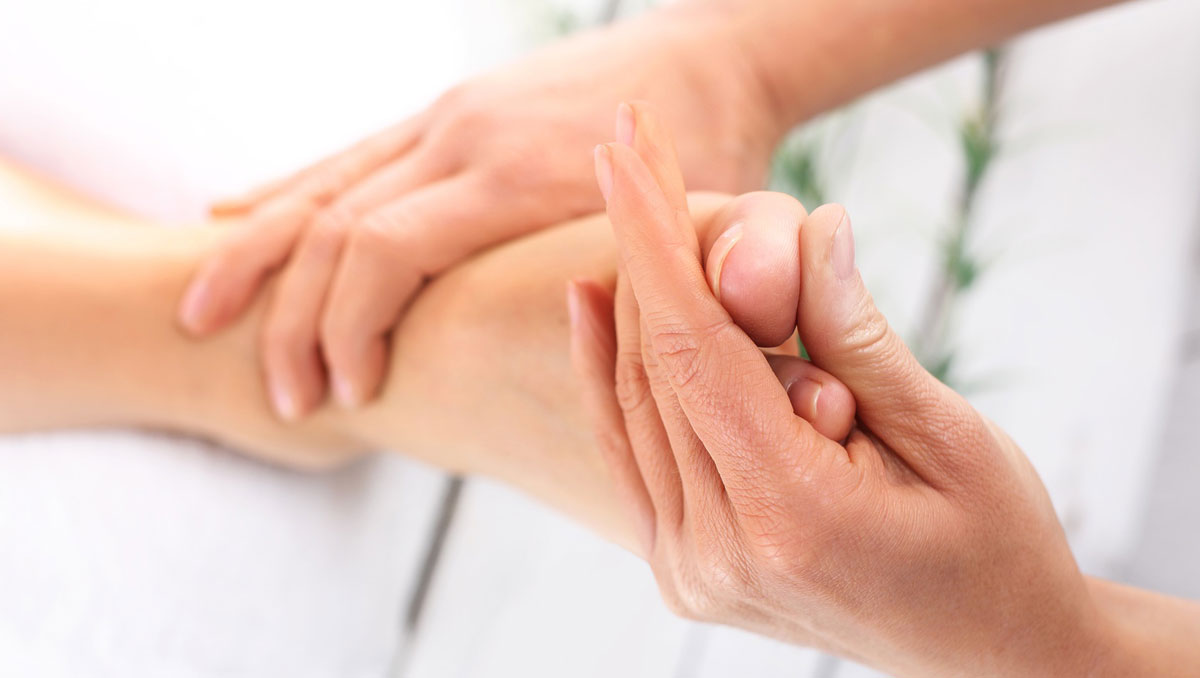 Reflexology
Reflexology is based on the assumption that the body possesses the ability to heal itself. Injury, stress and disease create body imbalance, and bodily tensions manifest in feet and hands, blocking the energy paths which results in dis-equilibrium or disease. Reflexology is a practical therapy, enabling restoration of the body to its special equilibrium. By gentle pressure with the hands to the relevant areas of the foot, toxins are removed and circulation improved, restoring the free flow of energy and nutrients to the body cells.
The reflexologist does not diagnose illness, but can tell if certain organs or glands are under pressure. It is often possible to detect injuries that have occurred years in the past, and also weaknesses that have not yet manifested themselves as disease. But above all reflexology can create a deep sense of relaxation, which can encourage the body to heal itself at its own pace and prevent further manifestation of illness.
Reflexologists can discover a great deal by examining the condition of the foot, the temperature, structure and tissue condition of the skin. For instance, corns and callouses may indicate a more deep-seated problem than would initially be apparent.
Depending entirely on the individual, reactions to treatment are varied. During treatment the patient may, for example, feel fleeting discomfort in the foot in the areas under pressure, but such discomfort will quickly disappear. Initially, the patient may feel tired and lethargic, though subsequently s/he should experience a sense of well-being. Previously suppressed diseases may flare up, secretions of the mucous membranes increase, urine smells offensive, stools become bulkier and headaches occur. Such reactions are, however, simply a transient phase. They may occur after the first treatment, or sometimes not until the fifth or sixth, but they indicate that the person is responding to Reflexology. Reflexology can be an aid to resolving many acute and chronic conditions, amongst them disorders of the digestive, respiratory, lymphatic, reproductive and nervous systems. It can ease conditions as diverse as back pain, arthritis, insomnia, migraine and asthma and many other problems. It can also be very helpful for pregnant women and after childbirth.
For appointment costs, please visit the individual practitioners' pages.
View All Therapies
|
Request Appointment
Read More